The Axeman Cometh Variant Cover Edition 3.99
$

3.99
Sold out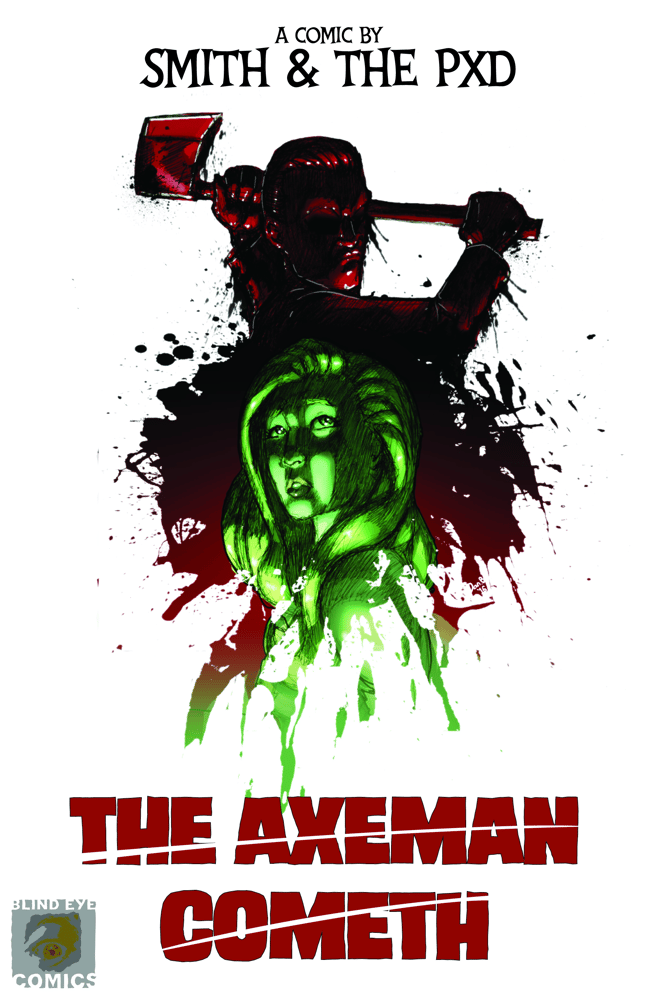 Variant Cover Edition of The Axeman Cometh by BlindEye Comics
The Axeman Cometh is a 28 page Southern Gothic/Crime Noir comic set in the late 1920's. The lead character Robert Flint, a down on his luck private detective from Chicago, takes on the case of Southern debutante Virginia Westmire, whose family has been recently murdered in New Orleans.
The story takes Flint and his partner on a mind bending journey from New Orleans, Louisiana to Jackson, Mississippi where Flint is convinced this serial killer will strike next. But, will this sick game of cat and mouse prove to be his undoing?
The Axeman Cometh is a collaboration between up and coming comics writer Darrell Smith and the ultra-talented artist Pete Davies (the PXD). The story is inspired by three real unsolved murder cases from the late 1800's and early 1900's, and is written and illustrated with a classic Hitchcock feel. The book takes the reader on a spine tingling thrill ride that ends in a surprising twist that would make Rod Serling stand up and take notice.
The coloring of the comic was done in such a way as to give it the look and feel of the classic comic books we grew up on, and to draw the reader into the world that we have created. Our sincerest hope is that you enjoy reading the comic as much as we enjoyed creating it.